What we think
This is where you can peer into our minds and learn a bit more about us as recruiters, consultants and humans. Expect plenty of insight into Consumer, Retail, Recruitment, and life in our Leeds and London spaces. Some tips from the top and the odd guest appearance. Enjoy and please feel free to leave us a comment!
Seven are heading to Barcode Festival!
30th June 2023
An industry networking event where Fatboy Slim is headlining the music stage and there's an absolute plethora of incredible brands doing their thing and dishing out complimentary food and drink?
Yes please!
The opportunity to chat with some absolute legends in the world of Consumer and Retail recruitment and win some incredible prizes including a FREE placement for a role of your choosing?
Erm yes, tell me more we hear you say!
The Barcode Festival reputation precedes it as one of the key dates in the FMCG and retail calendar, and for this reason we knew this year that we had to be there. Seven lives and breathes the consumer world, and we are so excited at the opportunity to immerse ourselves in an event designed for our industry.
Let's address the potential elephant in the room. You're maybe asking yourself 'Can I really be seen talking to a recruitment agency in front of my colleagues and potentially my boss?'.
Absolutely!
We are not attending Barcode to encourage you to leave your current role, or to headhunt for any of our vacancies, or even to use sales tactics on you as to why you need to use Seven for your recruitment challenges.
We're attending Barcode as we are 'people people'. We want to expand our network, meet new people, catch-up with those we haven't seen for a while, share great insights, be excited by new emerging brands, try new products, and have some fun at the same time. It's something very different for us, and we can't wait to see how it goes.
We are going to be located at stand S12 (near the BrewDog bar, how ideal), and have only a limited number of prizes to hand out so come see us early in the day. See you there!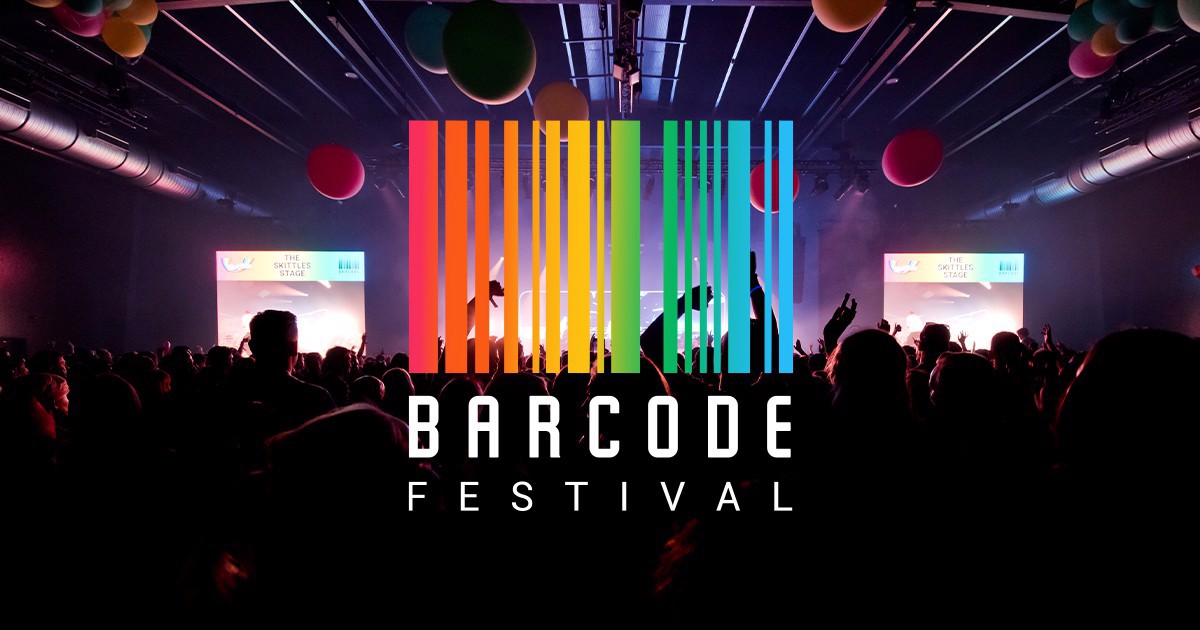 More about our activities and the holy grail prize – the free placement.
We invite you to come get a professional photo/Boomerang/GIF taken with our colourful backdrop; something to remember your day at Barcode Festival by. Solo or with your team (or that random person you just met in the toilet queue), your call.
Then you spin the wheel, and everyone's a winner. From Deliveroo vouchers to charity donations to chocolate galore. And of course, the free placement (also lots of discounts on our award-winning services to be had).
The free placement winner will get Seven's dedication and resource on a role of your choosing (obviously you must be responsible for hiring to redeem this). There is no catch, no future obligation, and no fees whatsoever, regardless of what role or salary you are looking to recruit. We will simply work with you and provide to you our award-winning service, giving you the chance to see how good we are at finding great talent for your business (not to blow our own trumpet).
We are sector specific recruiters, recruiting cross-functionally across all areas including (but not limited to) Sales, Marketing, Category and Operations. So whatever role you need support with, we can do all the heavy lifting and tap into our vast network of exceptional talent to find the right person for the job.
Who are we gonna see at Barcode Festival?
Seven are experts in FMCG, consumer and retail recruitment.
Have any recruitment challenges you want to discuss? Chat to one of our team!
Are you looking for your next move in the FMCG, consumer or retail world? Check out our LinkedIn page or have a browse of our vacancies – both are updated regularly. 
Other posts you might like...